Give me the tempura flakes and no one will get hurt.
Beef curry with udon, Hana Hana
That is one of my many eating mottos.This one can be put into practice perfectly in Japanese restaurant like Menya Mappen and Menya Oiden, but now they have a competitor arising.
Hana Hana
is a casual Japanese restaurant tucked conveniently nearby uni and Market City. This eatery has been dubbed as a rival to Menya sisters, and I had been very intrigued to pay a visit after reading
an interesting review
.
Hana Hana signage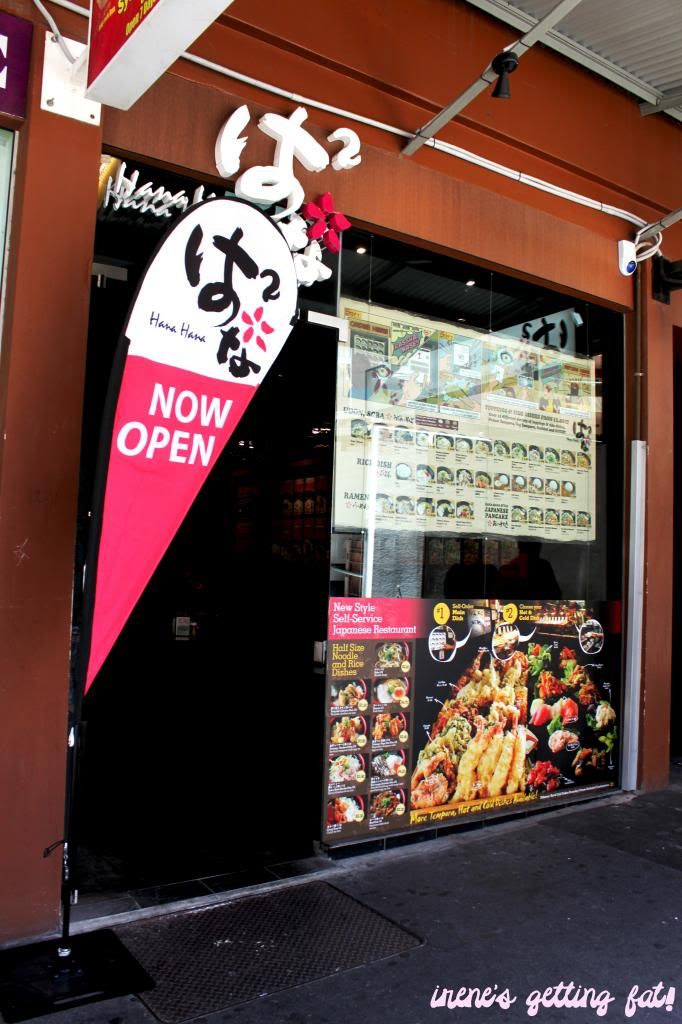 Hana Hana, Haymarket
The ordering manner is slightly different: you have to choose your meal on a touch screen and take the receipt to the cashier. I don't mind doing this kind of ordering system, it's easy and you can spend more time to be confused selecting the most tempting menu.
The main meal menu ranges from noodles selections like
ramen
, curry, and rice dishes.
They also have 1/2 meal options for those who are watching their weight or those who want some more but thinking that a full serving is too much.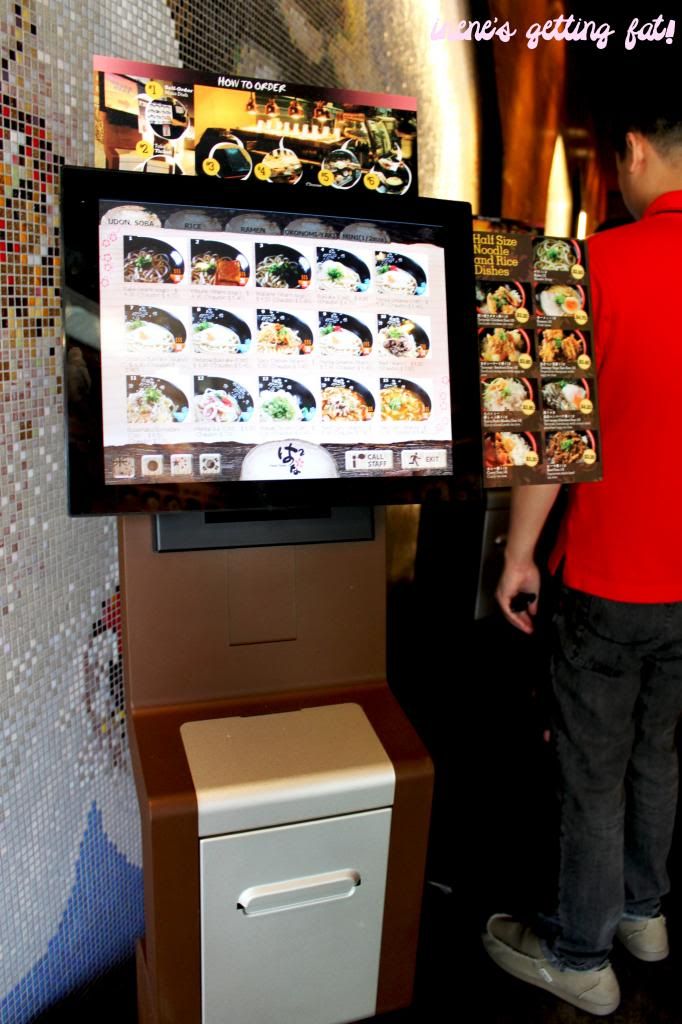 Ordering machine
The place is really cozy, especially if you are there for an early lunch, not many seatings are occupied. Dominated with wooden features, the place gives modern and elegant feel. It isn't particularly big, but I reckon it can cater for groups easily with the communal tables. Couples can take the smaller two-seats tables, while those who dig some privacy can go to the further side for the (kinda) isolated bench.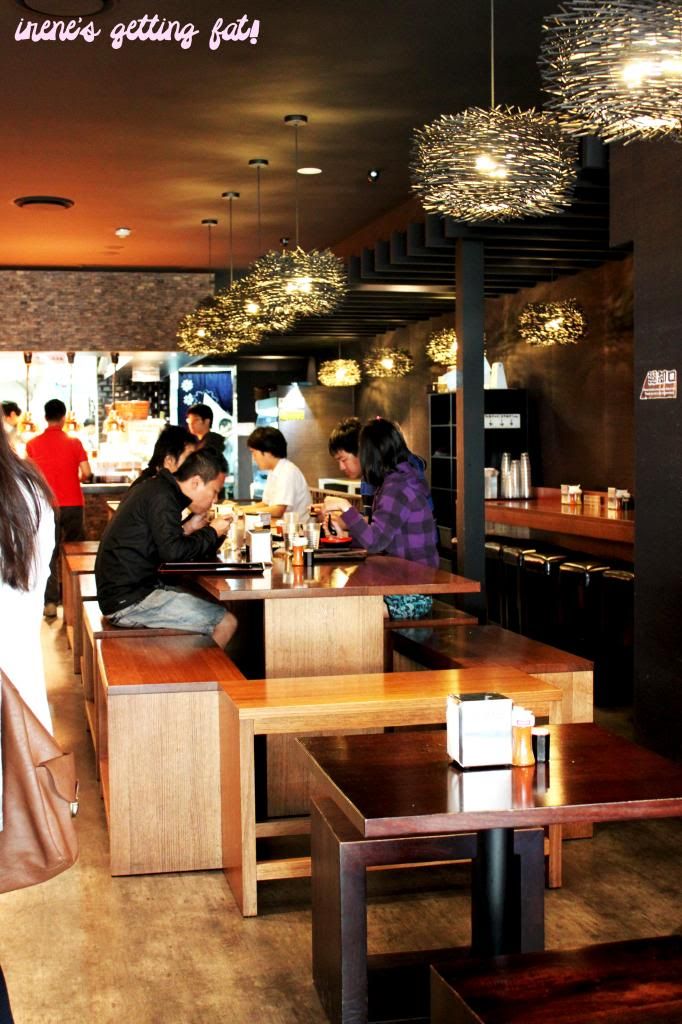 Interior
Best thing about this kind of restaurant: the
tempuras
. They are such eye-candies, with some like chrysanthemum tempura stealing the highlight with its bright green colour, and others like pork cutlet and croquette beg for attention with promises of tenderness and juiciness.
Tempura selections
The fondle continues with the cold dishes and salad selections. They are in small portion, but I had a long time deciding which one(s) to take. Among them are jellyfish salad, prawn salad,
sashimi
, and pickled cucumber.
They also offer
mochi
(Japanese rice cakes with various filling) as dessert.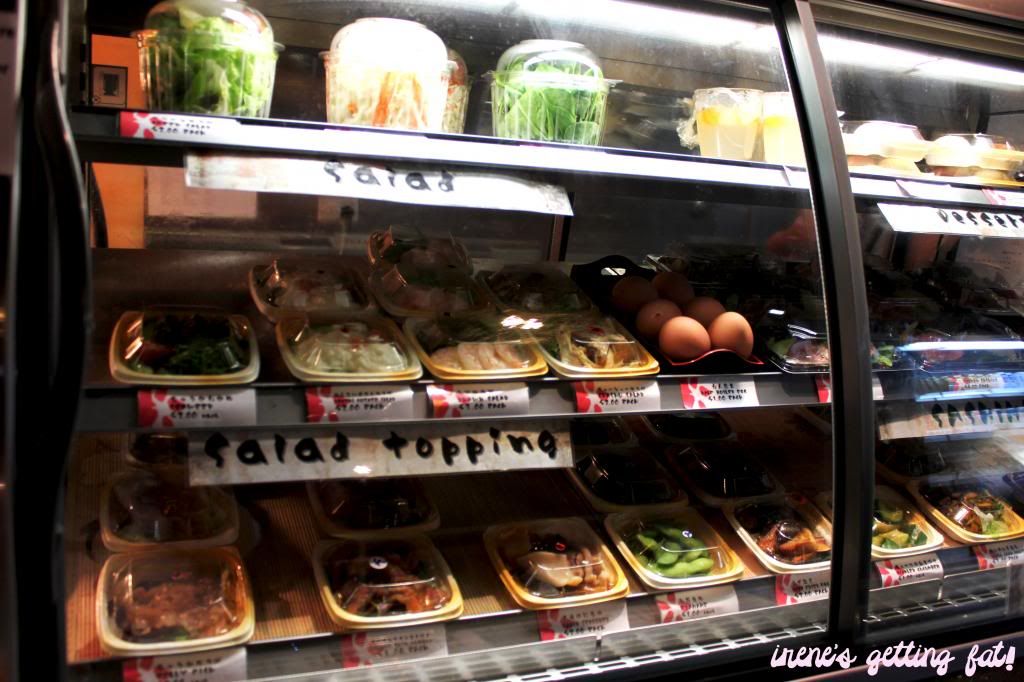 Cold salad, side dishes, and dessert
You just can't skip this part: free flow of tempura flakes and shallot. I would rather take the trays to my table instead of pilling them high onto my bowl. Because it may not be enough, you know.
The cashier is where you'll see these trays, and they will also give your main meal other here. And then take your wallet out.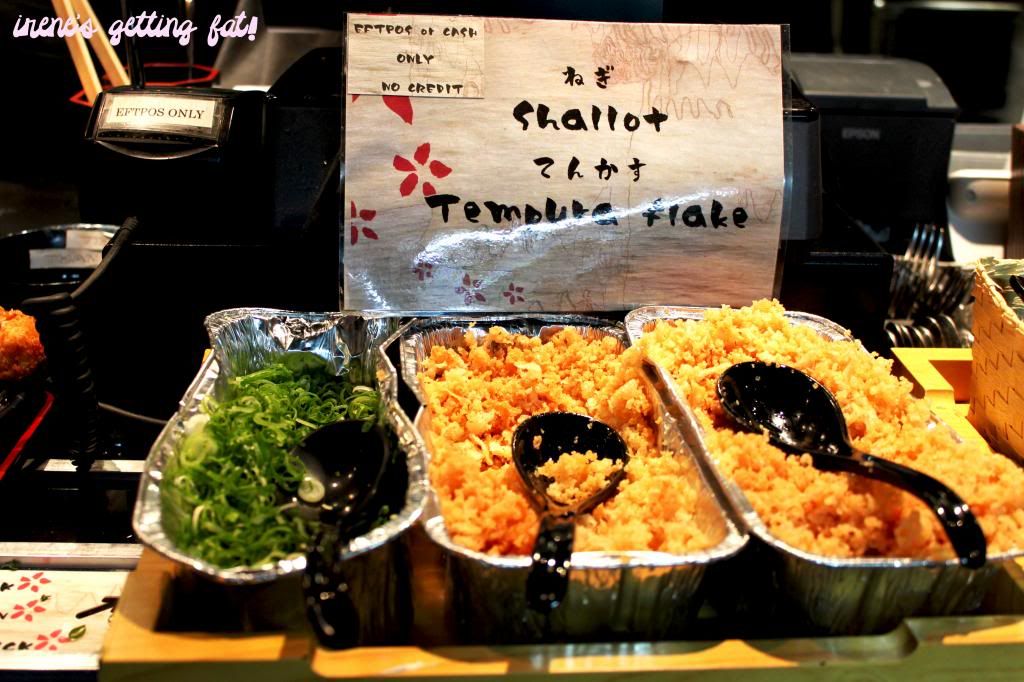 Tempura flakes and shallot
The
jellyfish salad
is borderline too sweet for me, but it's refreshing and super crunchy. A great way to charge the taste buds.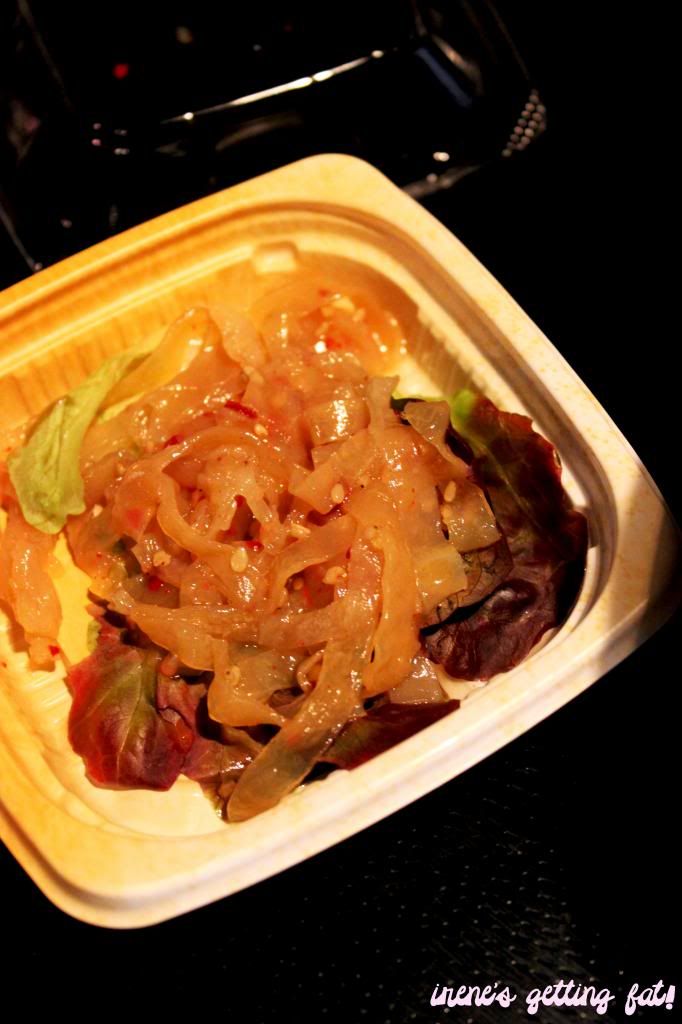 Jellyfish salad - $2
My
beef curry
comes with
udon
, because I love the squiggly, fat noodles. The soup has distinct fragrance of spices, but I would love it more if it is served hotter and with deeper flavour. The beef slices are super tender, and mountains of shallot and tempura flakes increases the seduction level. I did get a soft boiled egg from the cold side dishes fridge, but unfortunately it isn't as sexy as I hoped, although the golden river of yolk is always welcomed.
Beef curry with udon ($6.9) + soft boiled egg ($1)
Pork
katsu
serves ear-splitting crunch, with juicy and tender pork inside the glorious, golden jacket. The
assorted vegetable tempura
is a good source to get my veggie intake of the day, although they are a bit soggy. My favourite among them is the thin sliced sweet potato.
Front: pork katsu ($4); back: assorted veggie tempura ($3)

For me, Menya sisters are still superior. For now. If Hana Hana keeps being consistent and improving, chances are the Menya sisters may be given a run for their money.

Currency: $1 = IDR 9,500

Rating:

3.5/5 (Really worth the try) Good arrays of menu, really nice tempura, service is really friendly, price is affordable, ambiance is cozy and clean.

Address:

HANA HANA

5/209 Thomas St

Sydney

,

NSW

2000
Phone

: (02) 9280 1570