What a culinary month!
October is
Crave Sydney
's month, which is a full month culinary festival featuring delicious menus such as
Sugar Hit
,
community festival
,
food tours
, and many more!
Jakarta foodies are also spoilt with a full month good food fun, with Jakarta Culinary Festival offering chefs

'concerts', hands-on class,
and degustation dinners hold by
famous
chefs.
I have gained a few kilos this month, and currently am trying to lose them (and some more). Then again, the joy of eating these food make it worth every pound!
1. Mooncake
This is actually my first take on mooncake. Am I missing out? What really creeps me out is the idea of eating salted yolk with sweet paste. That is why I hadn't had enough curiosity to sample a bite, until few weeks ago.
All I can say is, it will not be my favourite cake ever. I love the sweet, firm cake edges which has the lovely white lotus paste, but I'm struggling with the yolk-mixing. It's just not my thing, I guess.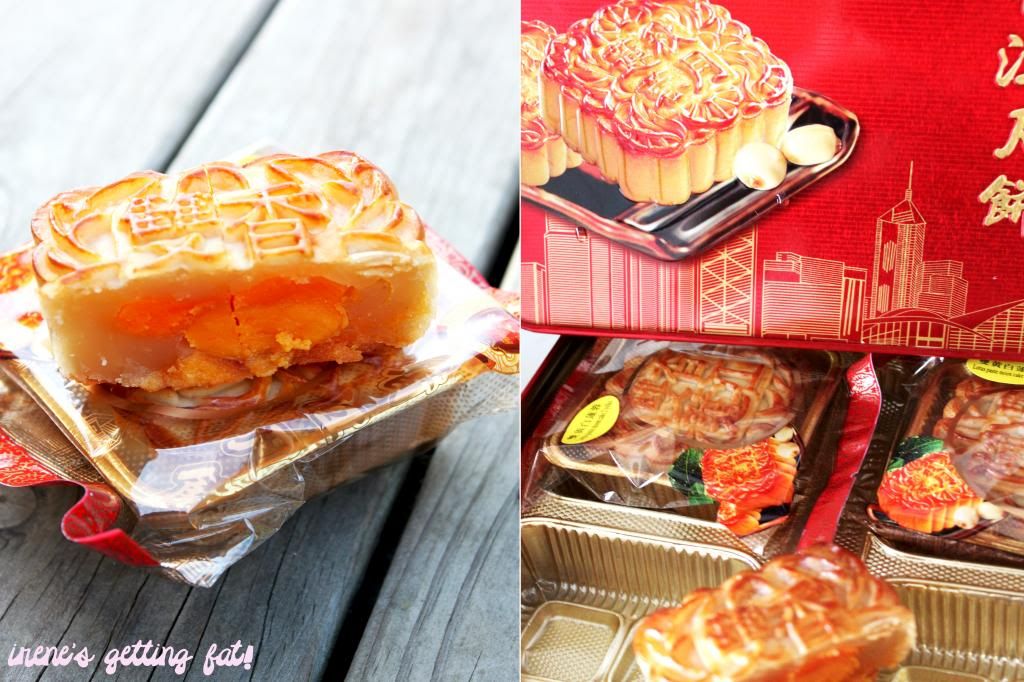 Lotus paste mooncake, one yolk
2. Market O Brownie
So this is a famous snack produced in Korea, but it's also marketed in Japan and Singapore. Found this on a shelf in a Korean grocery, which is priced quite high with $3.4 for five pieces of small brownies.
I love the package, but the brownie itself doesn't hit my expectation. It sure is chocolatey, but kinda lack depth of flavour that brownie usually has. Well, it's packaged brownie so I shouldn't have hoped that far. It still makes a nice, little treat when you need a sugar injection for a full on lecture session.
Market O brownie
3. Chocolate milk
The weirdest thing that has been happening to me this month: intense craving of flavoured milk. I really don't know what is happening with me, and the first alley I go at Coles/Woolies has been the milk alley all this month. I have been sampling lots of boxed milk brands, and the largest part of my heart goes for Oak's. I really love their iced coffee flavoured milk, followed very closely with the chocolate one and then the strawberry one.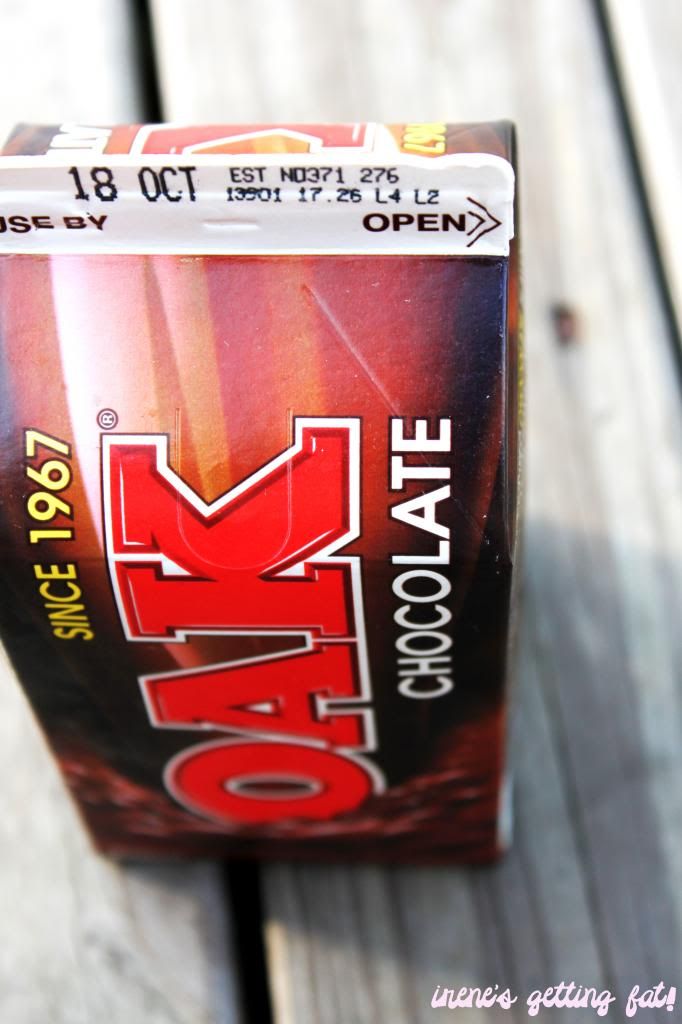 OAK chocolate milk
4. Mitchel Patisserie's Strawberry Gateau
So it was the beloved aunt birthday on early October, and I made a mini surprise by putting a whole cake on the pantry table before she got home. Her first reaction was 'how can you hide this from me?' because I hid the whole cake in the fridge for a few hours and she didn't notice.
The cake is quiet brilliant in appearance, and I really enjoyed eating the chocolate-coated strawberries. However, the sponge cake is a little bit too dry for me, although I like the overall flavour.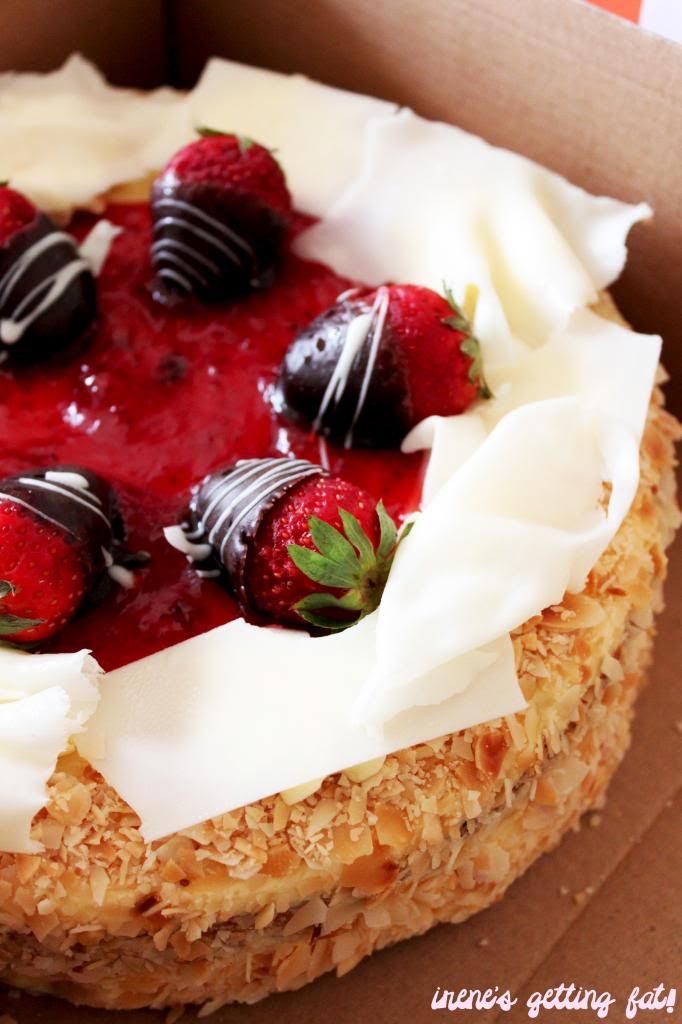 Mitchell Patisserie's Strawberry Gateau
5. Pide
Ever since my visit to
The Sultan's Table
,
pide
has been claiming a significant part of my heart. Fortunately, there's a small Turkish food stall at UTS Food Court, and they have more than decent
pide
for me to get through the darkest days of a student's life. These
pides
, although sometimes lack of filling and stretchy cheese, has good flavour and the bread can be crunchy after re-heating. Easy, delicious lunch sorted.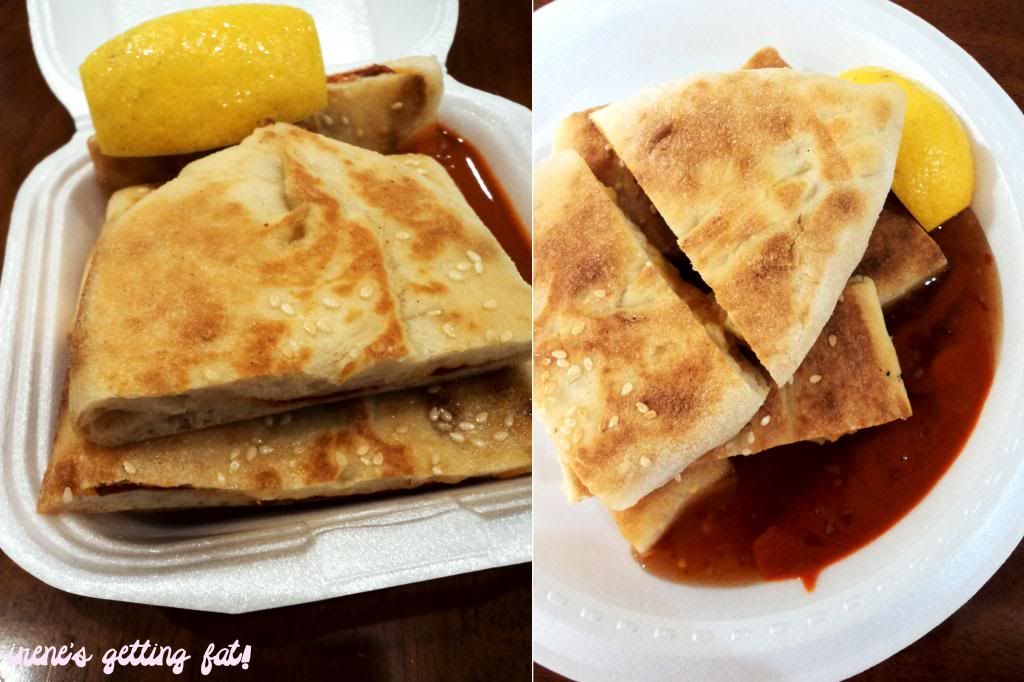 Pide; sausage, egg & cheese and potato & cheese
6. Lindt's passionfruit and orange intense dark chocolate bars
New variants of chocolate bars always get me excited!
My preference goes to the Orange Intense on this one. Chocolate plus orange is always a winning combo for me. The passionfruit one is pretty unique as well, the passionfruit flavour is really close to the real fruit's flavour.
Lindt's passionfruit and orange intense dark chocolate bars
7. Traditional Korean wheat flour cookies
Received as a gift from a group mate, and I'm really glad that she introduced this pretty little things to me.
These flower-shaped cookies are fried, leaving distinct oil fragrance upon every bite, yet there is not lingering oily after taste. The edges are slightly crunchy, the middle part is firmer and a little bit softer. They aren't crumbly, and has humble sweetness which is very enjoyable.
Traditional Korean wheat flour cookies
Have you been enjoying October? Any special plan for the Halloween? Do share!
Cheers!