How do you like to spend your birthday?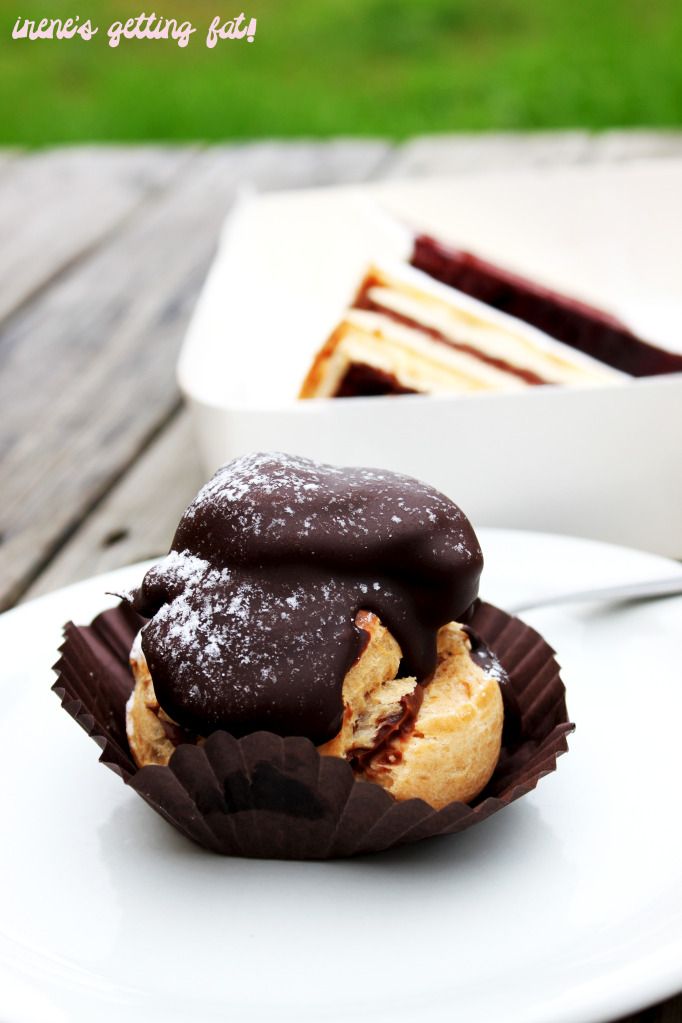 Cakes from Casa del Dolce
I used to demand for gifts and a major eat out, but somehow I'm feeling rather sad this year because I had never spend my birthday away from home.Well, the mother is here, but it doesn't feel complete you know. And I have been eating out this whole month (and gain weight terrifyingly), so it doesn't really bother me not to have an epic celebration in some restaurant.
But I have always love birthday and gifts and of course cakes!
Casa del Dolce
[EDIT 15/06/13: the name is changed to Tarte a la Carte]
is a small cake shop in Fairfield, which I have visited for a cup of hot chocolate but had never had a chance again to try their selections of cakes on the display. The place is humble and unassuming, but apparently it's quite popular among the locals, especially those who seek some sweet refreshment after doing some groceries from Neeta City, just across the place.
Casa del Dolce, Fairfield
There aren't many seatings available, but the cake display will make you stand browsing around gladly.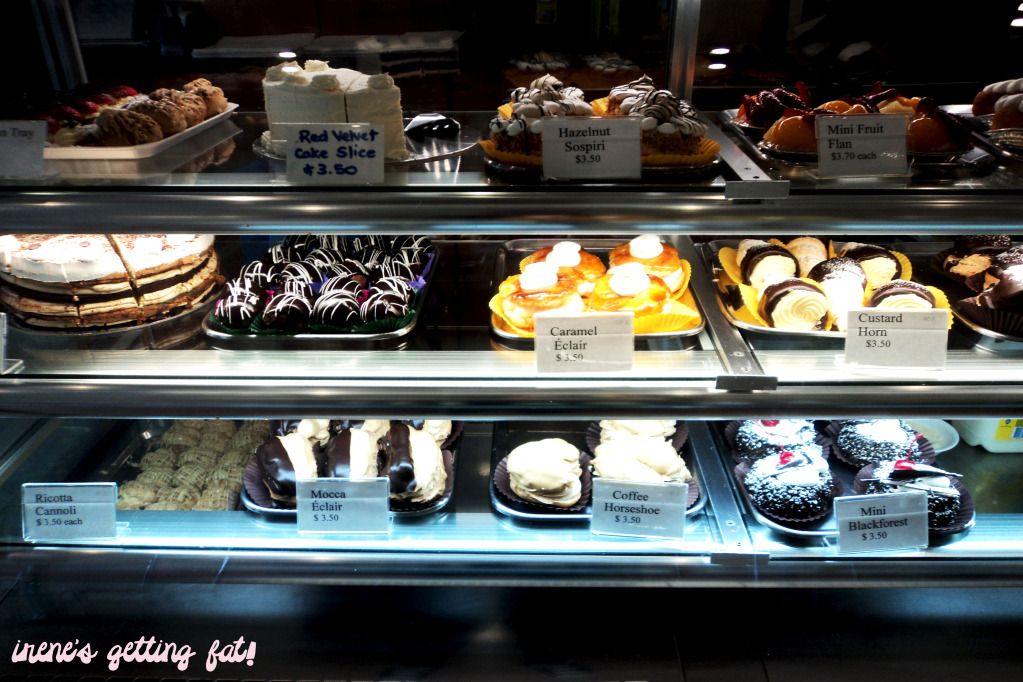 Cakes display
They also have arrays of cookies, some are sold by weight and some are sold by piece.
Cookies display
I purchased three good looking desserts; tiramisu, red velvet cake, and chocolate profiterole. The
tiramisu
has to be the least impressive among the three, sorry to say. Although the layers are done beautifully and the coffee scent & flavour is quite strong, I find the cake to be too sweet to my liking. I don't usually order red velvet cake because they usually just taste like normal cake with cream cheese, but this one is completely different. The
red velvet cake
is, in my humble opinion, how a red velvet cake should taste. Not only it has lovely maroon colour, it also has very distinct chocolate flavour, combine wonderfully with nice tang from the white icing. Yum.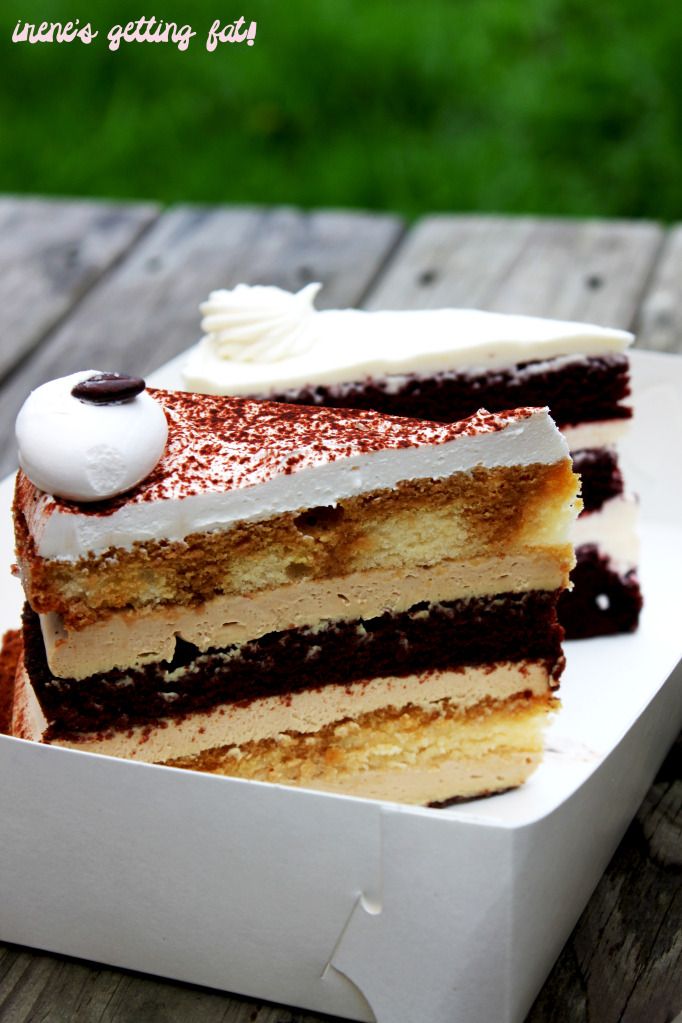 Foreground: tiramisu ($3.5); background: red velvet cake ($3.5)
The
chocolate profiterole
is also very lovable; the choux pastry is nice albeit being cold, the frozen chocolate on top is surprisingly thick, the chocolate custard is creamy and not overly sweet. Demolished in five minutes, this one.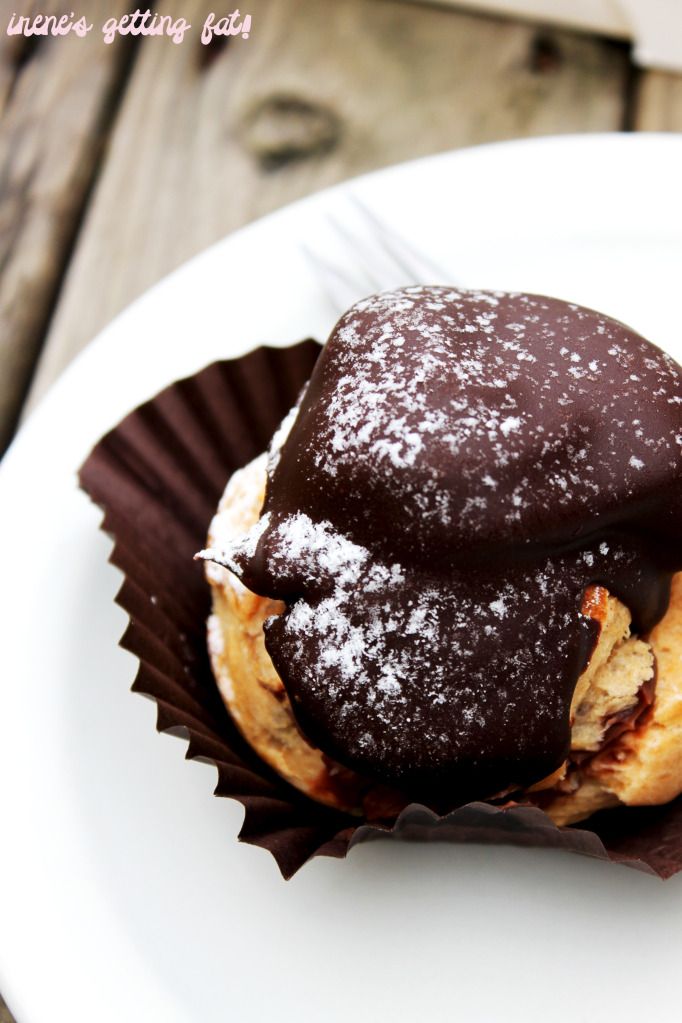 Chocolate profiterole - $3.5

It may not be a gala celebration, but having three slices of cake is so good for a birthday! And aslo thanks to all for the wishes!

In addition, the

blog hits is over 100,000

now! I am so happy and very thankful to all my readers, thanks heaps for you guys support and love to Irene's Getting Fat! Cheers!

Currency: $1 = IDR 9,500

Rating:

3/5 (Worth the try) Good desserts with quite number or variations (the red velvet is a must-try), nice hot chocolate, service is quick, ambiance is okay, price is reasonable.

Address:

CASA DEL DOLCE/TARTE A LA CARTE


37 Smart Street

Fairfield

,

NSW


Phone: (02) 9727 4834