What's better than having a hotpot in a rainy day?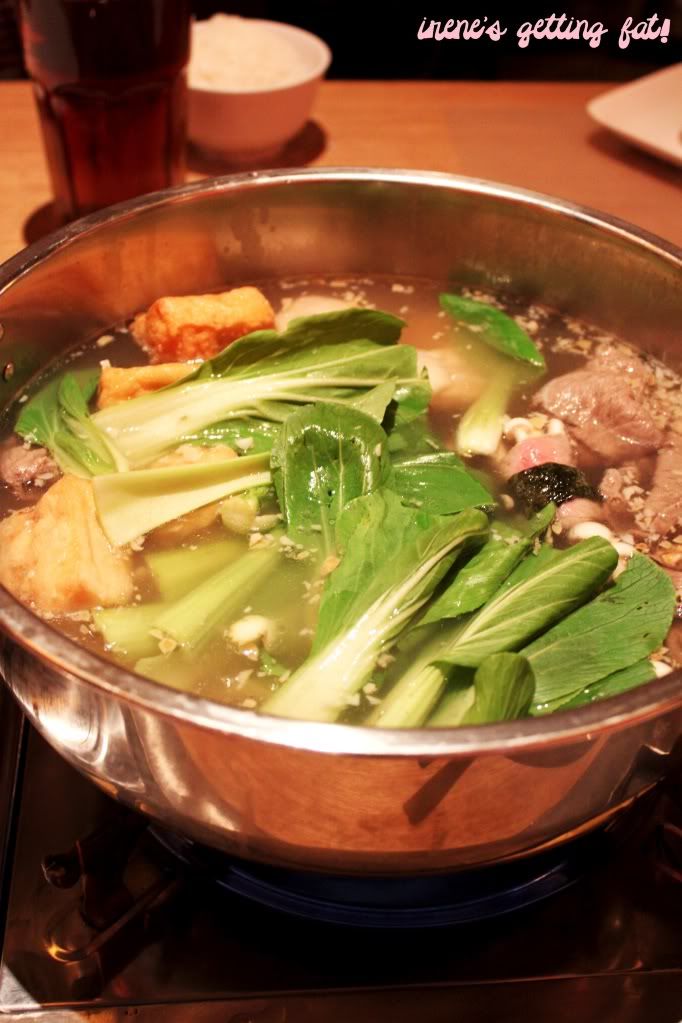 Hot pot
Having a hot pot in rainy day with family, of course. Really, nothing beats the cold like a steaming hot pot surrounded by loved ones.
So the aunt from US came for holiday few weeks ago, just for a few days. We wasted no time, immediately arranging a dinner with her.
I-Ta Suki
was chosen then, partly because the uncle remarked that they have the best chicken broth.
I-Ta Suki, Central Park Mall
They adopt a modern design for their interior, with natural notes here and there, apparent from the bricks and some wooden decorations. The ambiance is great, cozy and perfect for a family gathering.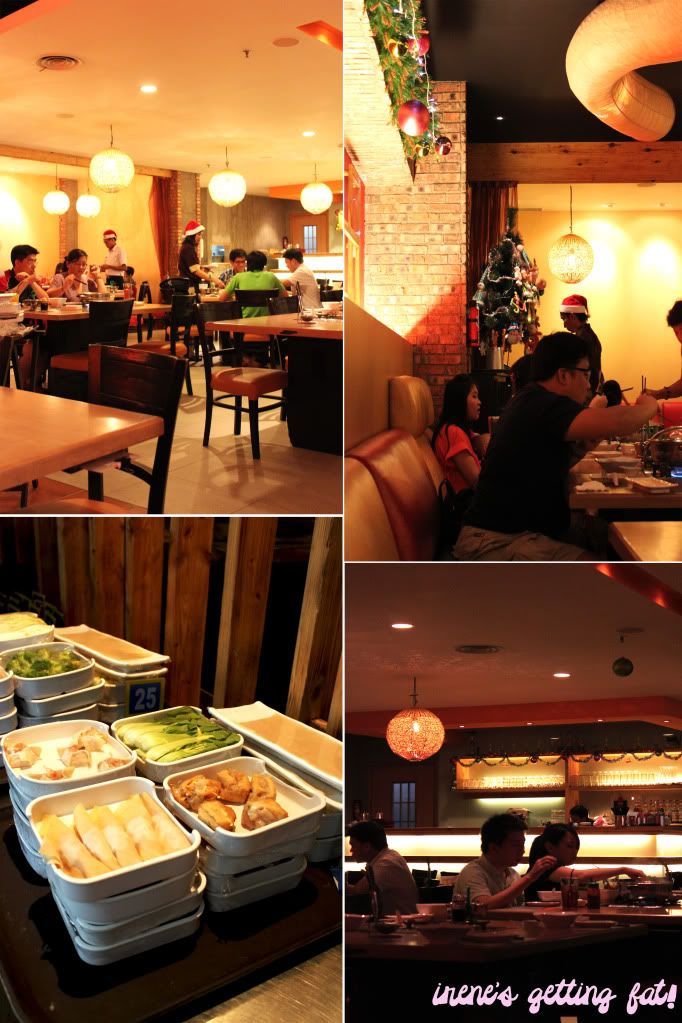 Clockwise from top left: interior, sofa seating, bar area, trays of food
Just like other
shabu-shabu
restaurants, they also have a rather big cabinet, groaning with trays of food which can be taken to your heart's content. Be aware not to be tempted to take too many, as you bills may amplify significantly in the end.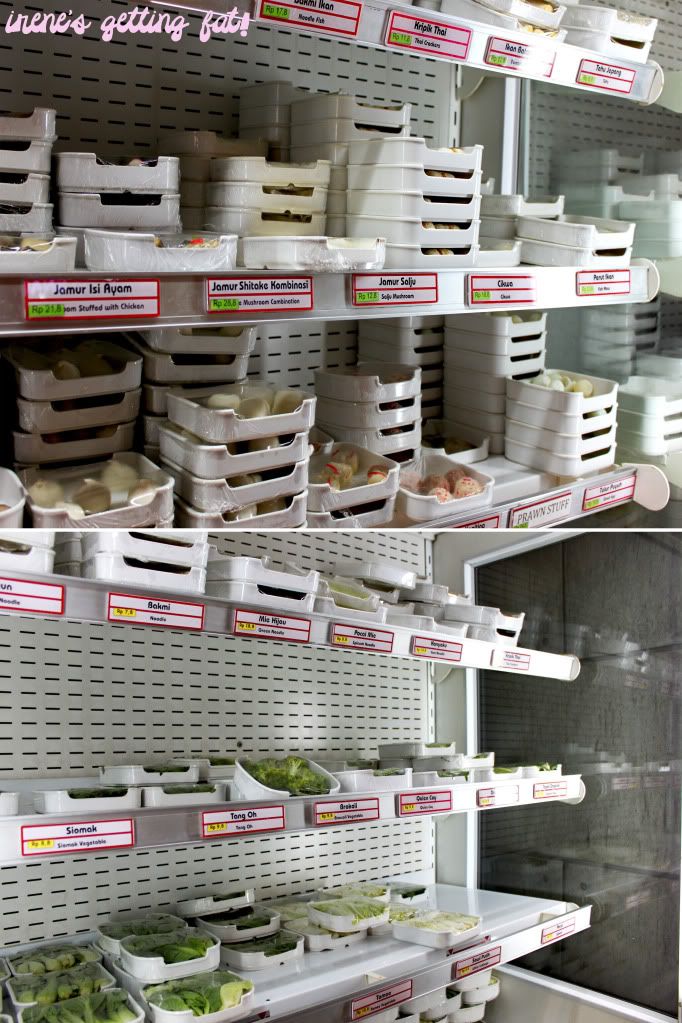 Mushrooms and veggies galores
My fav stuff to go in the hot pot is enoki mushrooms wrapped with sliced beef. I couldn't find it here, but instead I caught a sight of these beef wrapped shimeji mushrooms. No problem then.
Beef wrapped shimeji mushrooms; more shimeji mushrooms
I don't know who took this plate of
sliced NZ sirloin
, but God bless him/her. The beef are paper thin, only need few seconds to be cooked, and wonderfully tender.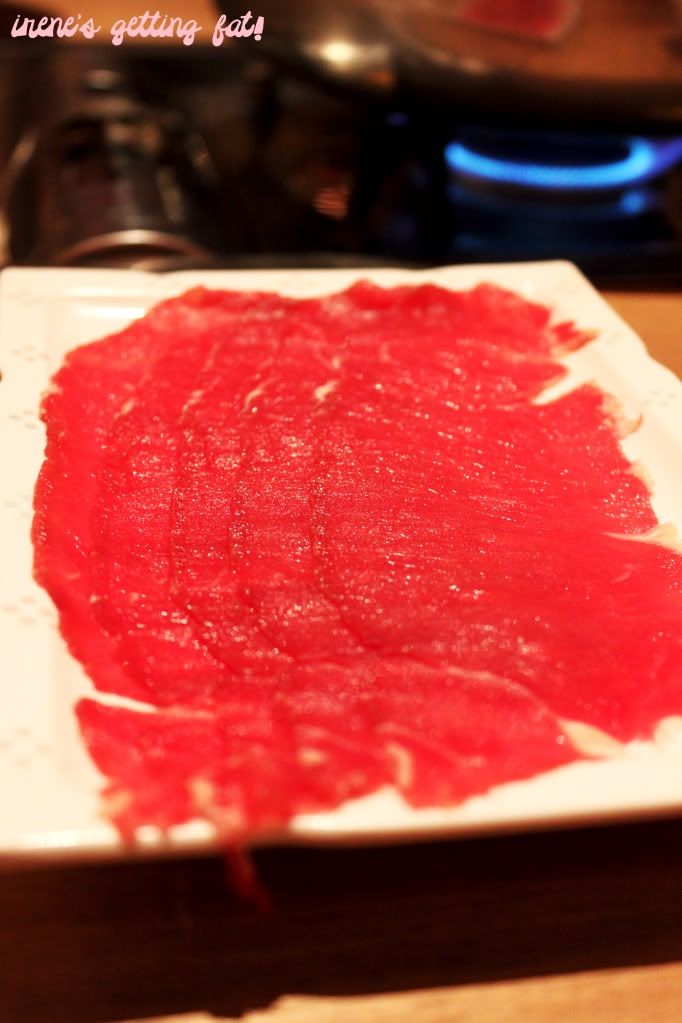 Sliced New Zealand sirloin - IDR 27,800 ($3.1)
There are so many taken from the display cabinet, I can't take notes of each. So I am sorry that I cannot provide you with complete price list of the food.
However, I do know that the
vegetables set
costs
IDR 29.800 ($3.3)
, and that is a great and practical choice although rather pricey. The tray consists of few kinds of veggie (chicory,
choi sim
, etc.) and some corn vermicelli. The waiter is helpful, he put in everything we had taken, including the
fish glue
(IDR 19,800 - $2.2)
to add more flavour.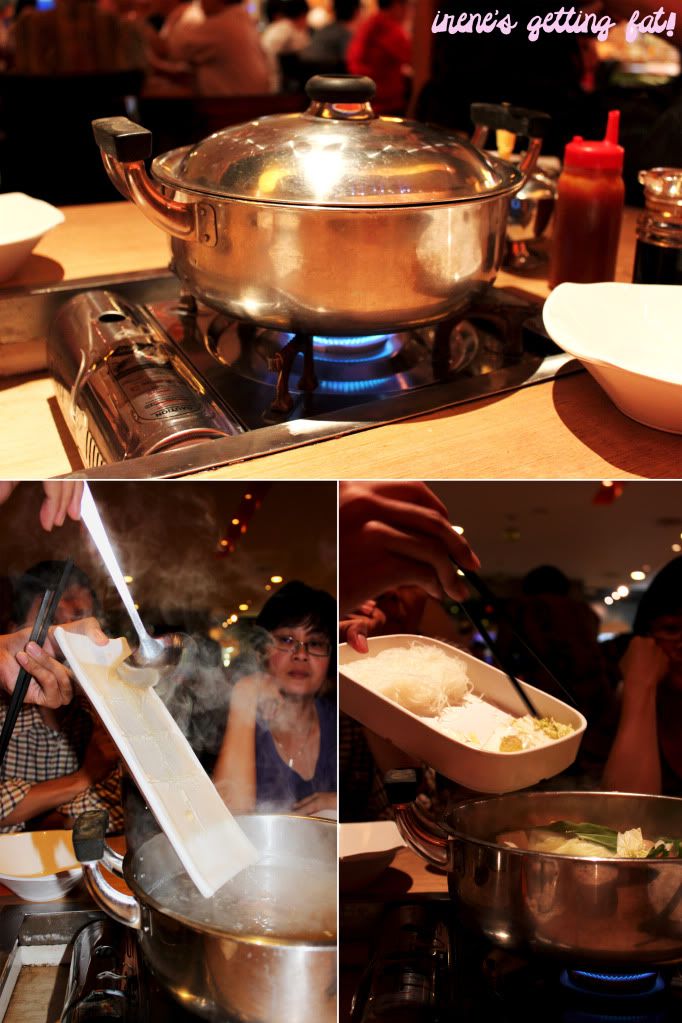 Clockwise from top left: the hot pot (chicken broth), adding veggies and vermicelli, melting the fish glue
I was a bit dismayed to find only one type of broth in the hot pot, the chicken broth. Where's the tom yum broth? The uncle said they don't serve it, but later on I found out from other reviews that they actually have tom yum broth.
With no tom yum broth, this chicken broth is better be really good, I thought. It's quite nice actually, although I didn't taste much different from other
shabu-shabu
restaurant's chicken broth. The thing I love about them is the free flow of fried garlic. It's magical stuff, and I tend to put a lot of them on my soup. Or on my rice. Probably about on everything.
The soup definitely tastes better after adding some fried garlic, soy sauce, and a bit chilli sauce.
Hot pot: before and after
My first bowl has
otak-otak Singapur
(Singaporean fish cakes)
(IDR 26,800 - $2.8)
, which looks really cute and reminds me of peach. It is really good, with tasty chicken filling.
Beef wrapped shimeji mushrooms
is another highlight, crunchy mushrooms accompanied by thin, tender beef.
The best thing about I-Ta Suki is their dipping sauce. I don't really know what they made it from, but I reckon it contains sesame oil as it's so aromatic. Sweet and sour and so flavorsome, it's a perfect dipping sauce for everything in that hot pot.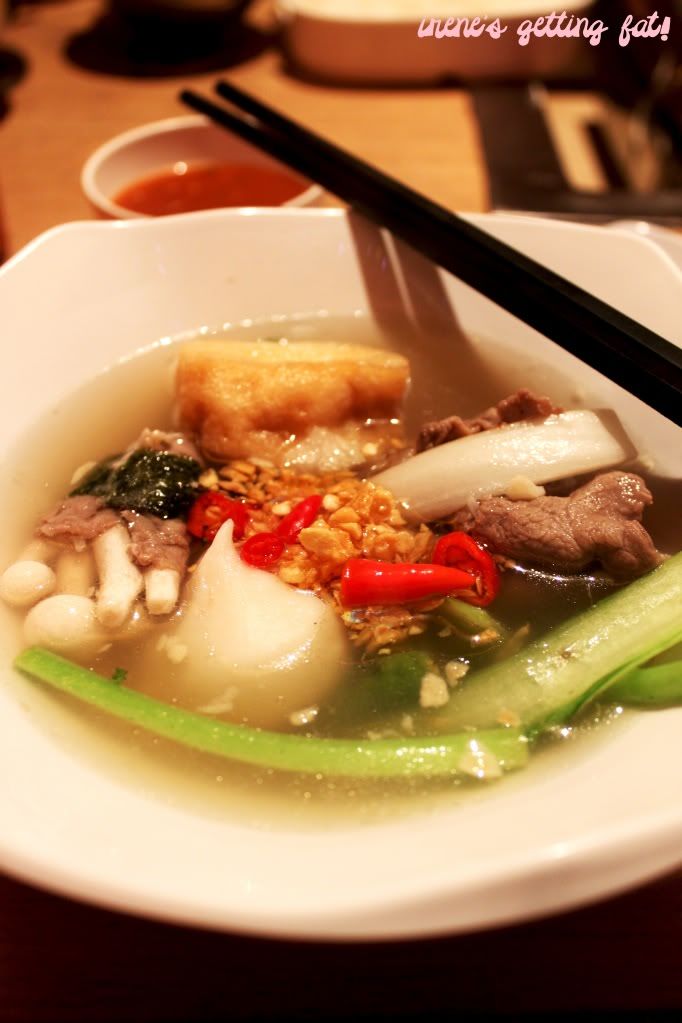 My first bowl
The second bowl has
seafood wontons
, which are really tasty and firm too. Corn vermicelli is a great replacement for udon, slippery and quite filling.
Second bowl
Kaki ayam (chicken feet)
is supposed to be starters, but somehow arrived after we almost finished the hot pot. Served in a mini plate, it's just not enough serving for me. It has a strong flavour of black pepper, flavorsome and not too oily.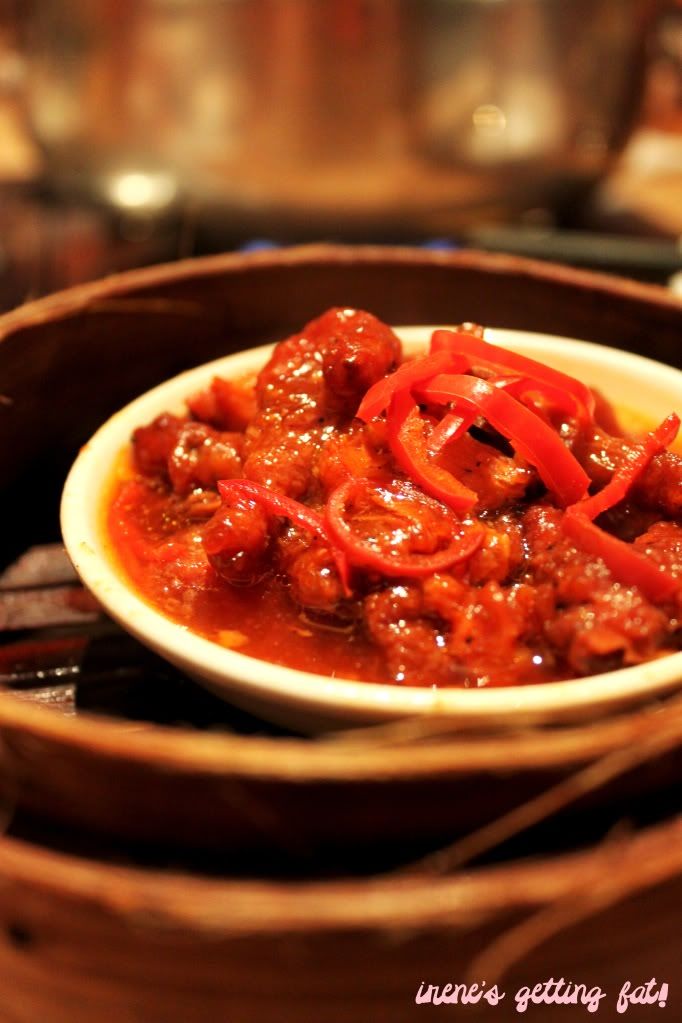 Chicken feet - IDR 10,800 ($1.2)
As usual, I got full by devouring the hot pot stuff instead of the rice. It's great though, so I don't really feel guilty eating so much. Nevertheless, it was such a warm and hearty dinner. The broth is actually good despite my preference of tom yum broth, and the epic dipping sauce made my night.
Rating:
3/5 (Worth the try)
Good hotpot and awesome dipping sauce, service helpful but a bit slow, nice restaurant's ambiance, price OK. I just don't find anything special except for the sauce.
Address:
I-TA SUKI
Central Park Mall LG - 207
Jl. Letjen. S. Parman Kav. 28
Slipi - Jakarta Barat
Phone:
021-56985580
Website: www.itasuki.com