Jingle bells, jingle bells, jingle all the way!
Papercraft mini Christmas tree
MERRY CHRISTMAS TO YOU ALL!
I just love spending Christmas in Indo, with the family, partner, and best friend around.
I hope you all are having a wonderful, awesome Christmas! I also wish for a happy and safe holiday for you guys, just do not eat too much, okay?
But on the second thought, lets just eat as much as we can. It's Christmas, screw the diet!
Soooo have you prepared the gifts? I have. And look at what I made. A full papercraft Christmas set! I know it's not particularly hard but I'm so proud of myself!
It's actually supposed to be the second gift for Roo, as he loves handmade things, but do you think it's too girly?
Papercraft Christmas set
And just to make this post a little bit food-related, check out the paper strawberry cake. So cute, no? My best part of the set, this one. And the two glasses of soda. Uber cute.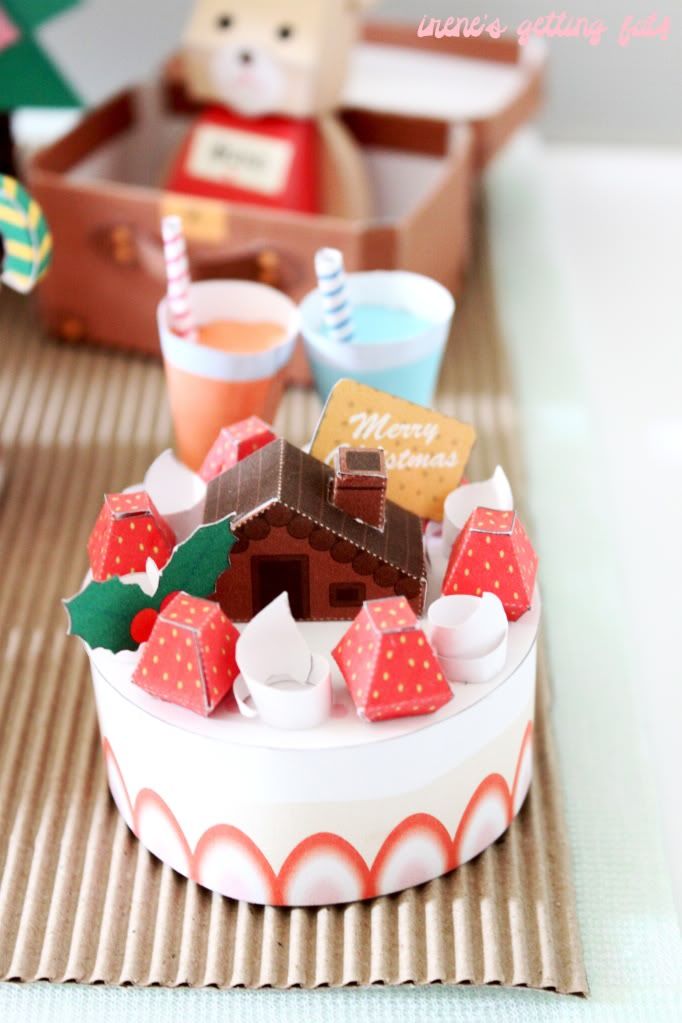 The strawberry cake
Look look! These cuties are gifts from the brother. They are actually 3D fridge magnet stickers, shaped like food packages. I really, really love this sort of thing. They all seem real, just like the exact miniature of the real packages.
My fav one is the Buavita pomegranate punch pack. It's details are incredible, and I love the real juice.
Gifts from the brother: miniature food
So, what are you gonna do this Christmas? I hope my Christmas will be full of food, and I hope yours will be too! May God bless you all and
MERRY CHRISTMAS
!!